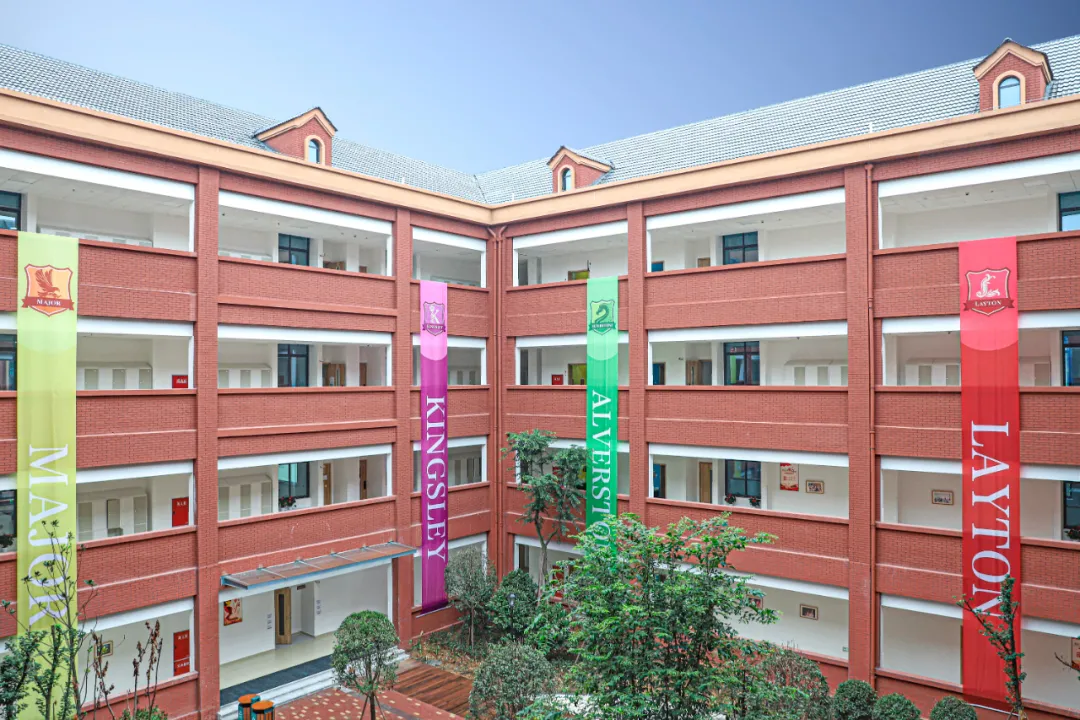 The 17th-century Enlightenment thinker John Locke, in his "Ramblings on Education", explained the need for a gentleman to have the knowledge of a careerist, to behave in a manner befitting his position, and to be able to be a man of benefit to his country, according to his status. To do this, a gentleman must be physically strong, and must combine virtue, intelligence, manners and learning. This is the cornerstone of modern British and American thinking on the education of the whole person.
Pastoral and Boarding at KCS Chengdu is a vital part of a holistic education. It's not just his background as a mathematician who graduated from Cambridge University and years of management experience at schools in both China and the UK, it's also the high standards he demands of himself as a 'gentleman' at all times. This week marketing department had an interesting conversation with Mr Miles, Director of School Systems and Head of Maths, to give a fresh insight into the KCS Chengdu  pastoral care system.
Outstanding Pastoral Care and Boarding 
Over 60% of pupils at KCS Chengdu choose to live in a boarding house, where we want to give pupils the space to develop themselves, explore their personal interests, develop creativity and friendships, while learning how to live in a close-knit community that respects and appreciates the differences between others and themselves. The boarding community at KCS Chengdu provides an ideal environment for pupils to develop the personal and interpersonal skills such as integrity, responsibility, perseverance, self-awareness, leadership and a good sense of humour that they will need in their future life paths beyond graduation.However, it is very complicated to achieve a truly outstanding concept of pastoral care and boarding.
"It first requires a high degree of consensus between the school and parents. Many of our pupils here come from different backgrounds; some of them come from public schools in Chengdu, others have studied in international schools and some have studied overseas.
So we have to be very structured in managing the pupils and managing their perception of the school and also parents' perception of the school, which is far more than we might have in an English school that is 200, 300, 400 years old, where many parents already know what they are going to get in such a school.
In my past experience I have found that there is a consensus between the philosophy of some parents who are already involved in international education and those in the UK or USA: that it is vital to focus on the development and education of the whole child. Whereas in ordinary bilingual schools, some parents are more focused on the academic aspects of their child's development and sometimes tend to overlook the development of their child's feelings and nature, such as surrounding them with a good and safe environment, having friends, a sense of support, focusing on their ability to get along with others, creativity, providing opportunities to be leaders and providing pathways to help them develop these skills, and all of this requires the school and families working together." Mr David Miles said.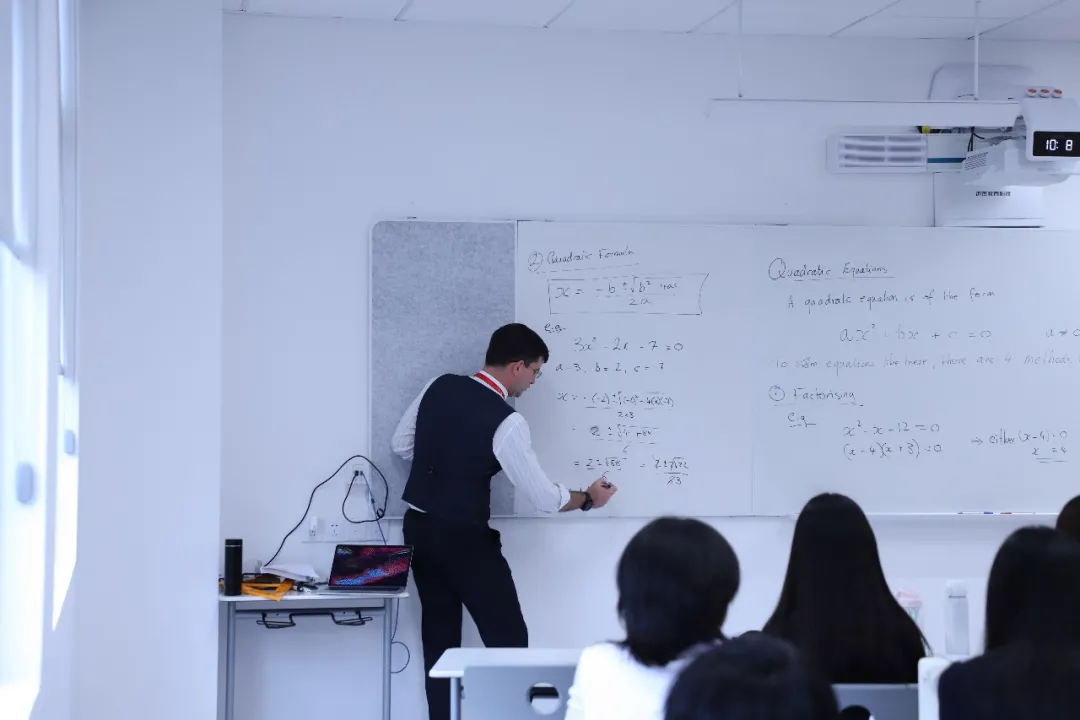 Making Every Child Valued
Boarders at KCS Chengdu will be looked after by 8 key players such as the Director of Pastoral and Boarding, Assistant Director of Pastoral and Boarding, Pastoral Coordinator , Boarding Supervisor, Visiting Tutors, Teaching Fellows, Head Nurse and Psychological counsellor, who will provide all-round guidance to pupils from daytime classes to after-school and night time hours, as well as supervising them to develop good habits and solving their problems and problems at all times. Listen to the pupils' confusion.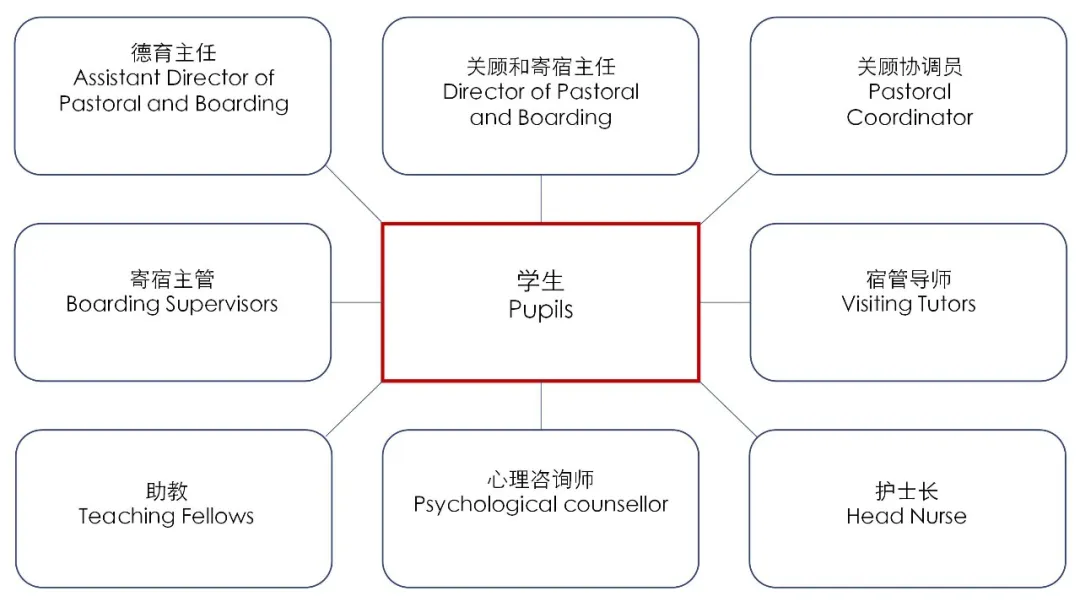 "We spend a lot of time with the pupils from morning to night and during the day they are looked after by academic staff who will enable us to get to know how each pupil is doing very quickly. In addition, we have all the boarding staff on duty – 24 hours a day, five days a week, almost every day, meaning that we are quickly aware of any subtle changes and needs they may have.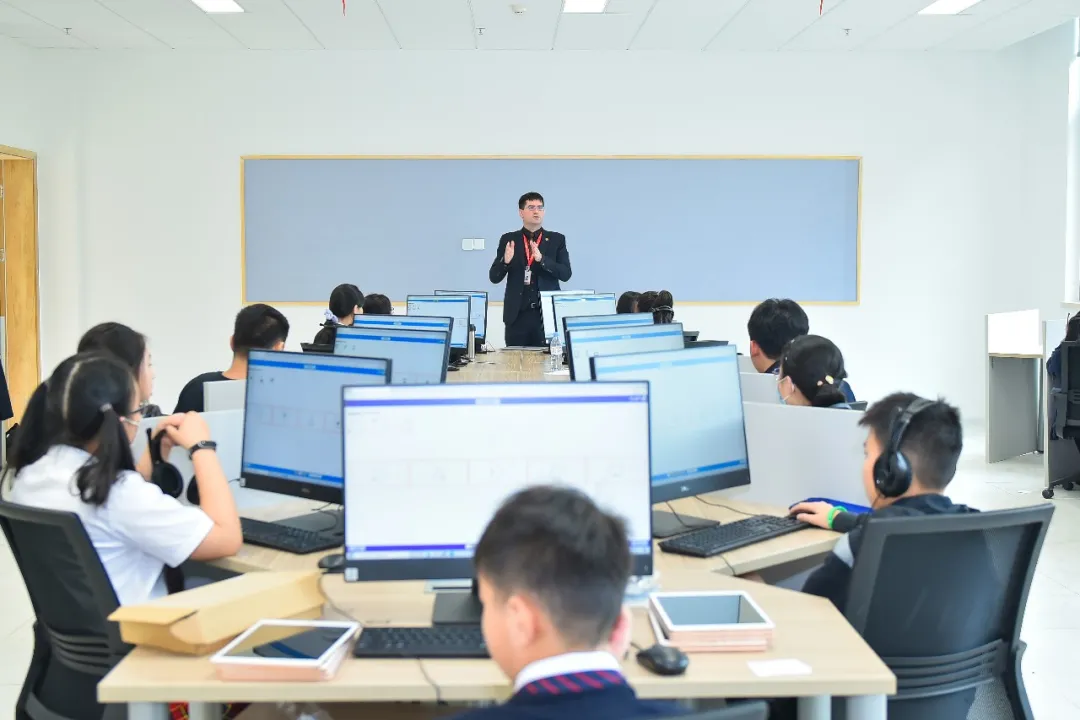 I spoke to one of the boarding tutors (Visiting Tutors) last night. He said it was very interesting to see the pupils from a different perspective, not in the classroom but in a home environment, which allows the tutors to get a more holistic view of how the pupils think and understand their lives, resulting in a very personalised form of care. That's one of the benefits of boarding, we really do get to see another side of the pupils, not just how they behave in the classroom." Mr Miles said.
KCS Chengdu has Visiting Tutors who come to the boarding house in the evenings to study and work with the pupils. This allows them to recognise individual needs of the pupils, for example a particular pupil may have to walk a little slowly because they slept late the night before and they may not walk as fast, this is a manifestation of the care system which is like a magic blanket around the child's education, protecting their physical and mental well-being at all times.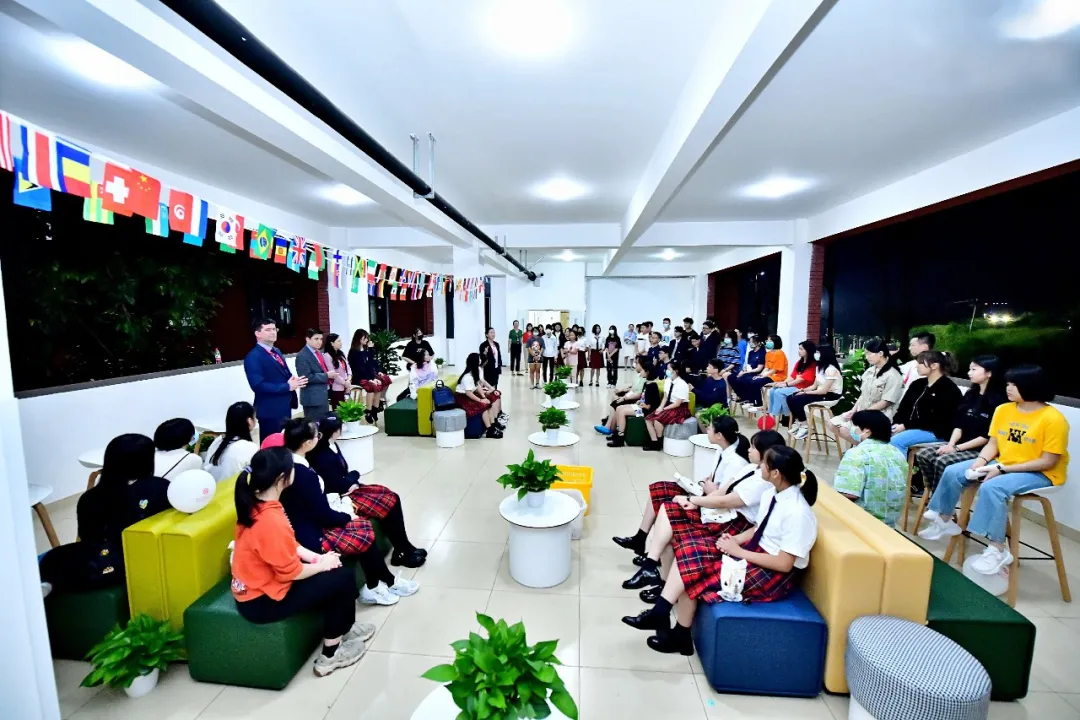 A Second home to Our Pupils
Boarding at KCS Chengdu uses a vertical management model, with upper and lower grades working together to form a college, which has multiple opportunities for the pupils themselves, as they find themselves in a mixed group and so must learn to get along with peers who have different perceptions, different interests and people who are exactly the same age as them.

"As you know, when you leave school you don't spend all your time with people of your own age and interests, you have to learn to get along with other people, and this is the very first lesson at the boarding house. It also provides an opportunity for older children to be able to mentor and lead younger children in the same house, they must learn how to care for and respect others and not be limited to their own group of the same age.
Sometimes parents worry about potential bullying in the house system, which of course is a risk and sometimes older pupils may feel they have the right to behave in a certain way, but in reality, it is one of the causes of bad behaviour. Aside from the fact that we have a well-designed pastoral  system to be able to identify and address such incidents. In fact, children from the same house usually form a very close bond, it gives them a sense of honour and belonging, it's a bit like a big family, there might be arguments but it's like an older brother or sister treating their younger sibling."
The culture at KCS Chengdu also has a strict code of conduct that requires pupils to be disciplined at all times, to help others, and to give the house points for their behaviour.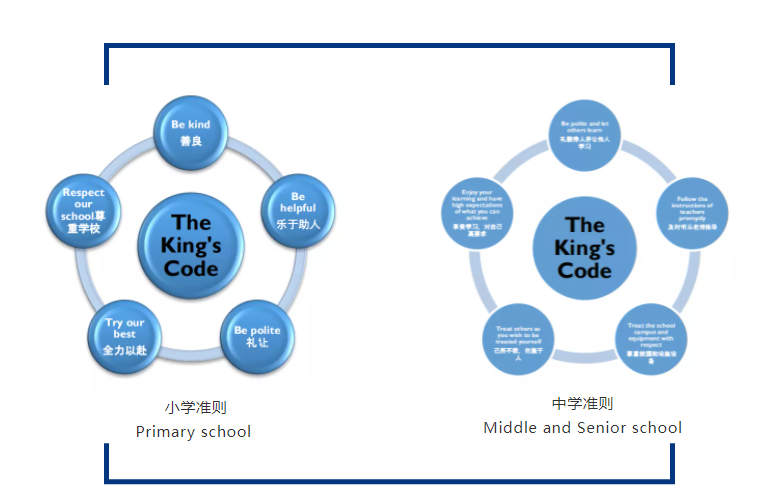 Maintain a Relationship with Their Children
When we talked about this, Mr Miles laughed and said that 35 years ago when he was living in a boarding house, he would always write to his parents who lived 4,500 miles away and it would take a month for the letter to arrive, whereas nowadays there are more ways to correspond, and the main thing is for parents and children to be willing to take the initiative to communicate.Every evening at KCS Chengdu, pupils are allowed to use their cellphone for 30 minutues to keep in touch with their parents. They can tell their parents how they are feeling today and they can write emails about school life. At the moment, we only have five days of boarding. All of them go home for the weekend and we want the pupils at KCS Chengdu to enjoy this time with their families and share the week.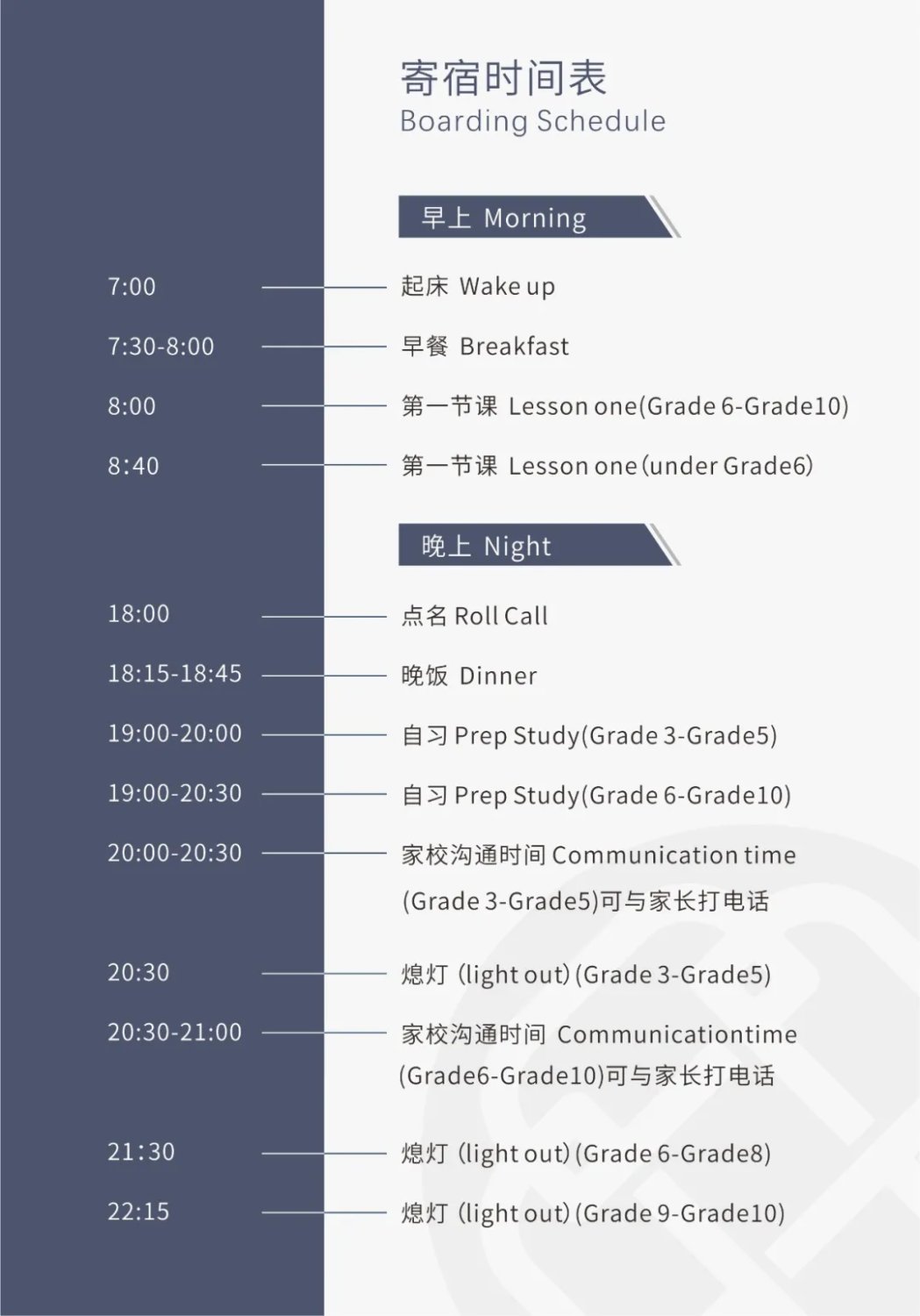 There will also be pupils who I may have to remind that they need to contact their mum because she may be missing them. Some of the older boys say, "I don't want to tell my mum". So sometimes we have to give them a bit of a push to get their phone at night and take a moment to call their mum before they put it back before they go to bed."
When Mr Miles talked to us about how to build good relationships with children, he also gave three tips for parents:
"First of all, I think for all parents who send their children to boarding school is to remember that their children still love them. Because even if parents don't hear from their children, it's just that they are busy with their own things. I know it makes a lot of mothers worry about the estrangement of the relationship, especially when the kids go to boarding school and they think he hasn't contacted me for two or three days and she gets very worried, but I want to tell parents to trust that at KCS Chengdu your child will be properly cared for." Mr Miles laughed.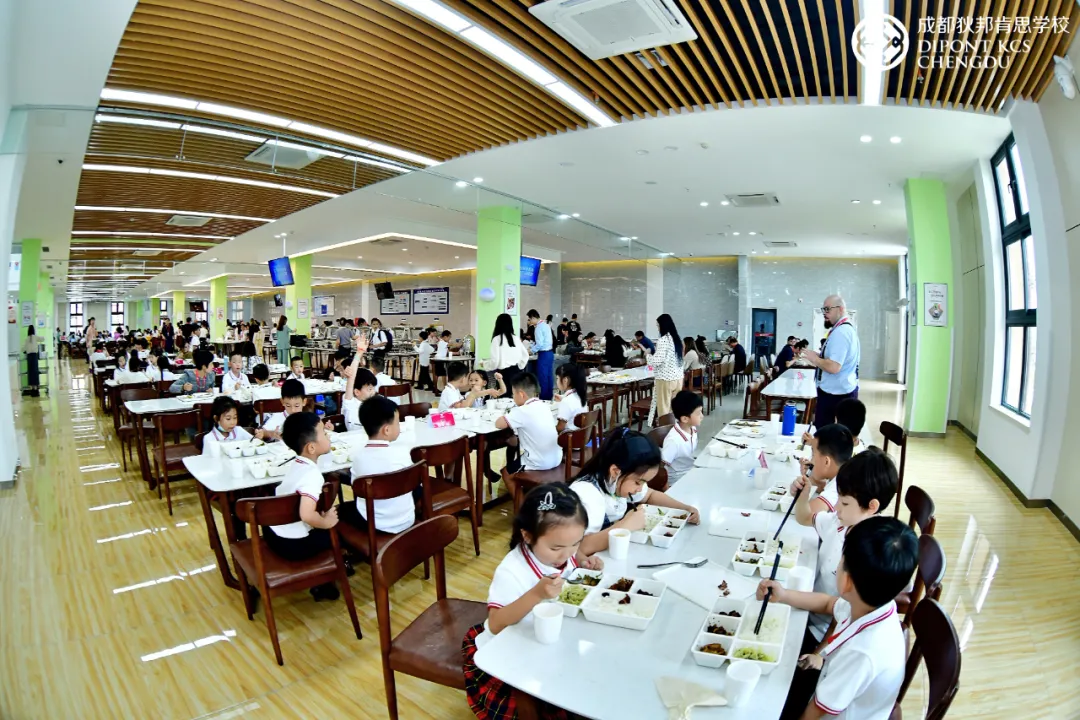 "The second point is that I think when parents see their children over the weekend, it is important to express an interest in what they are doing during the week, not only about academic life but also about their personal development: to find out what their friends are like, what they do outside the classroom, because this is one of the main reasons why parents send their children to boarding schools, and it will also help to have a deeper understanding of holistic education.
The last thing is to give children plenty of rest at the weekends, as the pace of learning at KCS Chengdu is fast, starting with entering the classroom early in the morning, having clubs/societies to join at lunchtime, an extensive schedule of activities after school, self-study, etc., so by the time these children get to Friday they are tired, so let them rest!"