"I'm not sure. I don't know what to do." Many parents who want to send their students abroad or those already have done so say this more and more often.
The pandemic, the international situation, new policies … These intertwining factors make parents hesitate at their education decisions. In fact, these uncertainties not only bewilder the parents, but also professional educators.
For example, Dipont Education Group (hereinafter referred to as Dipont), which founded Dipont KCS Chengdu has been constantly confronting all kinds of uncertainties during its development process.
The past two decades witnessed a vigorously growing sector in China: the international education. The rapidly changing market demands and external environment keeps challenging one's consistent educational vision. Then how has Dipont been making its decisions along the way? Would those considerations helpful to parents as well?
With these questions in mind, we interviewed Mr. Zhang Bowen, founder of Dipont and Chairman of Dipont KCS Chengdu Board. As someone who have seen the complex reality and experienced the new atmosphere by leading the industry for the past few decades, Mr. Zhang gave us a simple but valuable answer: "It's simple. Dipont always stick to our student-centered principle. "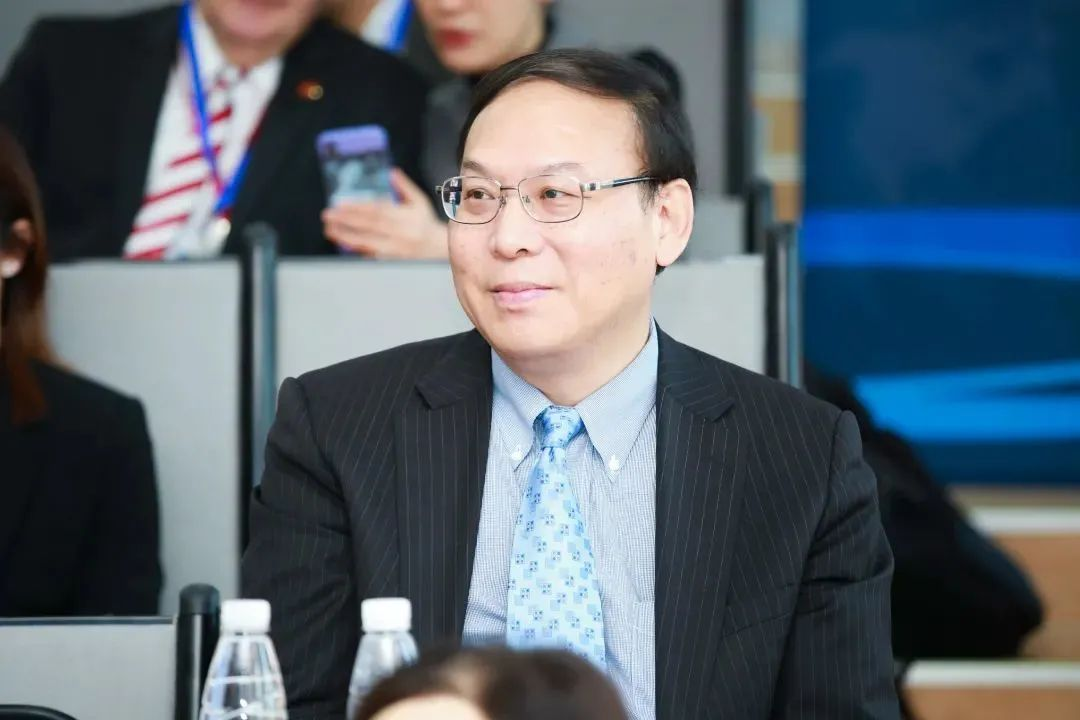 Why introducing international high school curriculums?
Some of you may know that Dipont was the first organization to introduce international high school curriculums to China, including A-Level, IBDP and AP. Looking back on that decision, people would regard it as a foresight.
Rather than predicting the future, it's more about paying greater attention to students. In 1990s, we saw too many children struggling with their studies when we were providing service to Chinese families who immigrate overseas. At that time, there seemed to be only two pathways for Chinese students: either you strive all the way through the Chinese system to take Gaokao (the Chinese college entrance exam), or you immigrate to other countries and struggle with the new language, cultural environment and lifestyle.
Is there no other choice? For instance, is it possible to introduce curriculums from other countries into China instead of sending students out?
In 2001, China entered the WTO; in 2003, Regulations for Chinese-Foreign Cooperation in Running Schools were released; in 2004, the reform plan for the high school curriculum was released. These policies allowed possibilities for our work. Meanwhile, the social and economic development as well as Chinese families' understanding of education are getting more and more mature.
Against this background, Dipont introduced the A-level curriculum to China in 2004, and helped the High School Affiliated to Renmin University of China establish the first international curriculum center registered with the Ministry of Education in China. Today, Dipont still works with dozens of famous high schools in China, providing full management support for their international curriculum centers, with over 30,000 graduates during the years.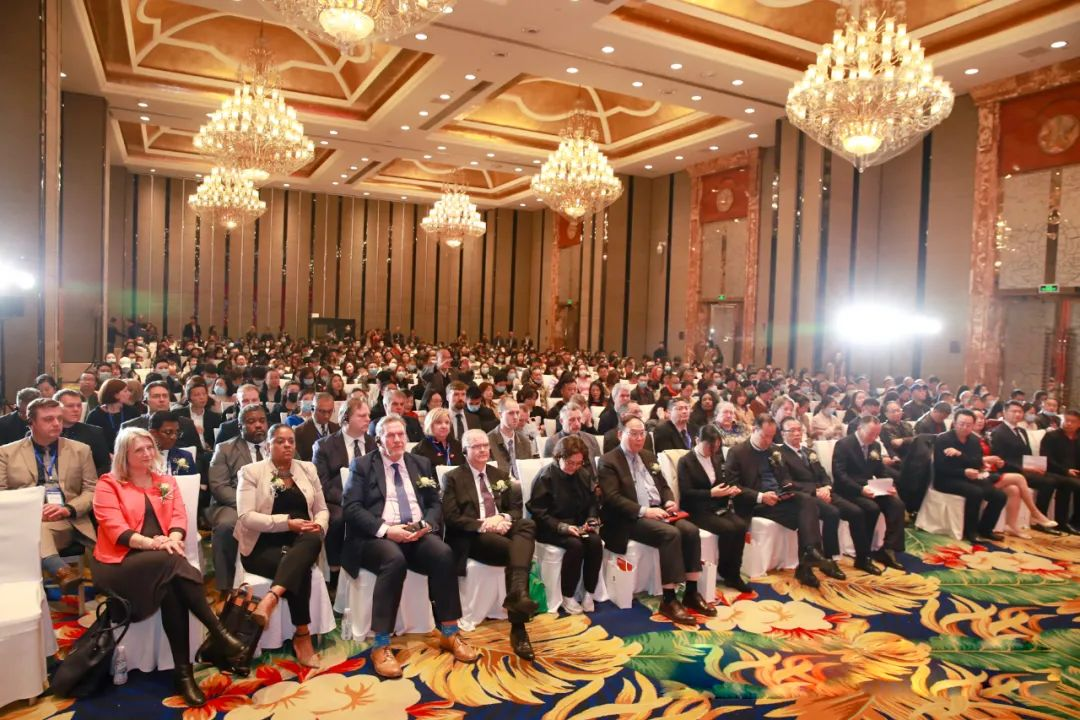 What's the insight behind our after-school extended programs?With the booming development of international education, slogans like "gateway to Ivy League" or "cradle for OxCam students" are everywhere. What was Dipont doing? Still centering around students.

Have you seen a documentary call "We Overseas Students"? Dipont's filming crew visited nearly 30 universities and colleges in the U.S., interviewed admissions officers, educators and around 100 Chinese students graduated or studying in American universities, and at last recorded them down and put them in the documentary. What were the experiences of Chinese students at American universities? How well do they adapt? Where did they go after graduation? What's their development potential?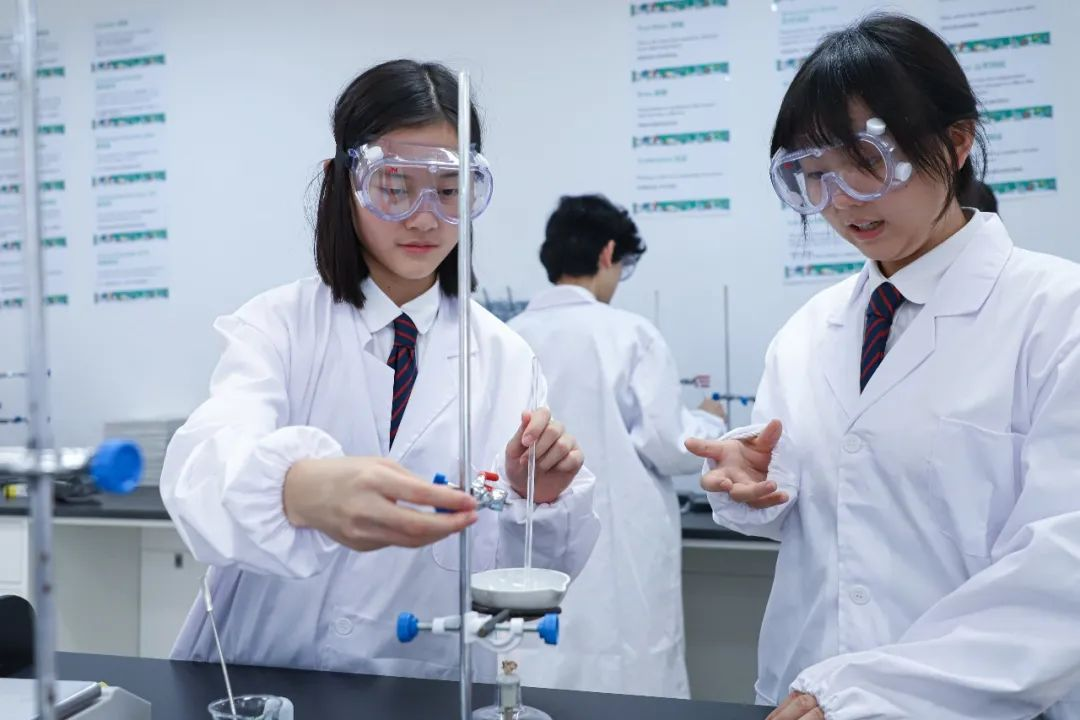 After careful investigations and reflections, we found with regret that only passing the international curriculum exams creates yet another Gaokao for students, just a foreign one. Families' choice of education pathways becomes a simple choice of college entrance. The result is that school report card plus background improvement don't bring real changes to students.
During that period, we often heard critiques about Chinese students lacking original thinking. The facts behind this comment are: most Chinese students can't manage a large amount of English reading and writing; most Chinese students don't have enough thinking and analyzing abilities to answer open-ended questions with no standard answers; lack of creativity and expressing ability makes them struggle all the way from college to workplace, with no one to support them.
Dipont began to tackle these problems one by one:
In 2012, we started our academic speech and debate program, providing our students with high quality English academic debate training so that their key abilities could be developed: such as reading, writing, thinking and analyzing as well as creative thinking. Till 2021, around 20,000 students participated in these programs every year.
Outside the classroom, Dipont equips students with core abilities by providing liberal science courses through after-school extended programs, as complement to the international curriculums. Currently, though restricted by supervision requirements on extracurricular training, the resources and experience accumulated from these programs will gradually pass onto our school.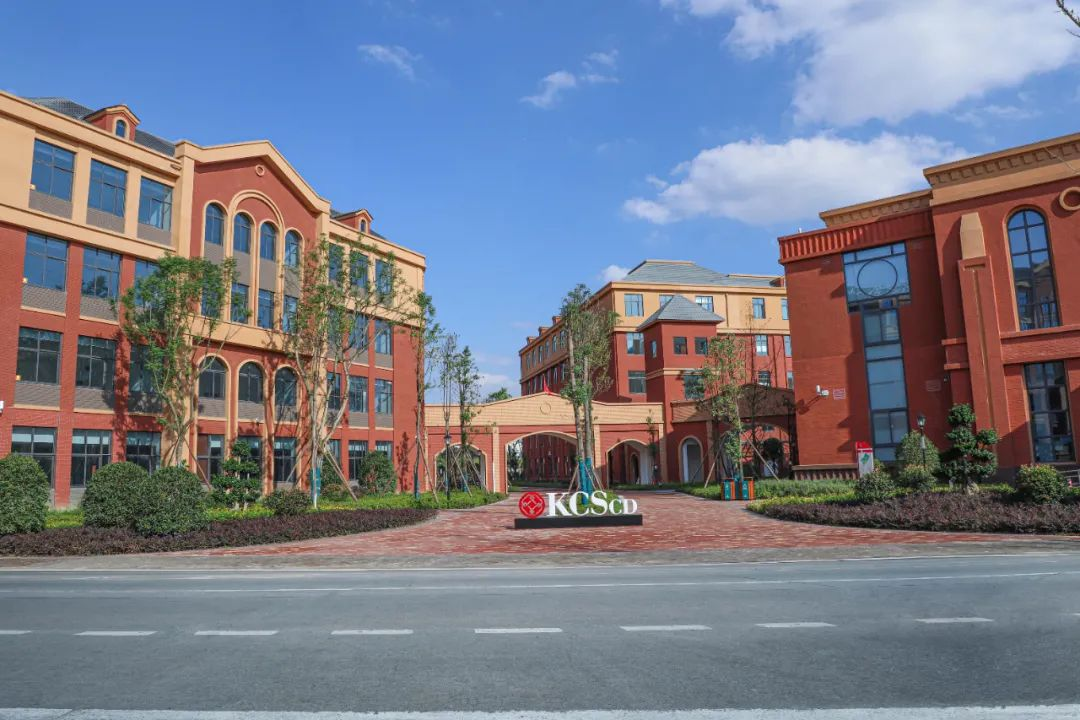 What's the vision of establishing independent schools?
All of the above are great achievements already, but it's still not enough. No matter how much efforts we put into our students, the last three years of their school life in China is  not enough for them to develop competencies and visions sufficient for successful further education.
Although it's the most basic common sense in education, in an environment full of shortsightedness and impatience, people usually ignore the fact that education is a long-term process and three years of high school would only exert very limited influence on a child. Only when we start earlier can we better achieve holistic education.
What competencies are essential for a future international talent? The answer is international vision, understanding of different languages and cultures, ability in cross-cultural communications, etc. Students studying at an all-through school is more likely to have greater advantage in these aspects since they would be exposed to longer-time immersion.
Dipont saw this early on and has been endeavoring in providing a close-to-ideal holistic education. Since 2014, Dipont has brought in high-quality education resources from home and abroad and established K-12 schools in Hangzhou, Wuxi, Kunshan and Chengdu, in partnership with renowned Chinese and foreign schools including No. 2 High School of East China Normal University, the High School Affiliated to Renmin University of China, Nanjing Foreign Language School and King's College School, Wimbledon.
Establish our own K-12 schools is a significant decision made by Dipont at the group level and is also where my education vision lies. I'm sure our parents can feel that Dipont KCS Chengdu is fully supported by Dipont Education Group. Be it in the construction of the campus, third-party vendors, teaching staff training or curriculum development, Dipont KCS Chengdu has access to rich resources which no other single school can compete.
All the efforts and resources are ultimately put in place for the development of students. Dipont KCS Chengdu always stresses holistic education, but what exactly is holistic education in our mind? I think we should go about it from two dimensions:
Horizontally, it means being a whole person well developed in learning, characters, EQ, etc.; vertically, it means the wholeness in time, which doesn't end by entering a college or graduate from one, but continues onto lifelong development.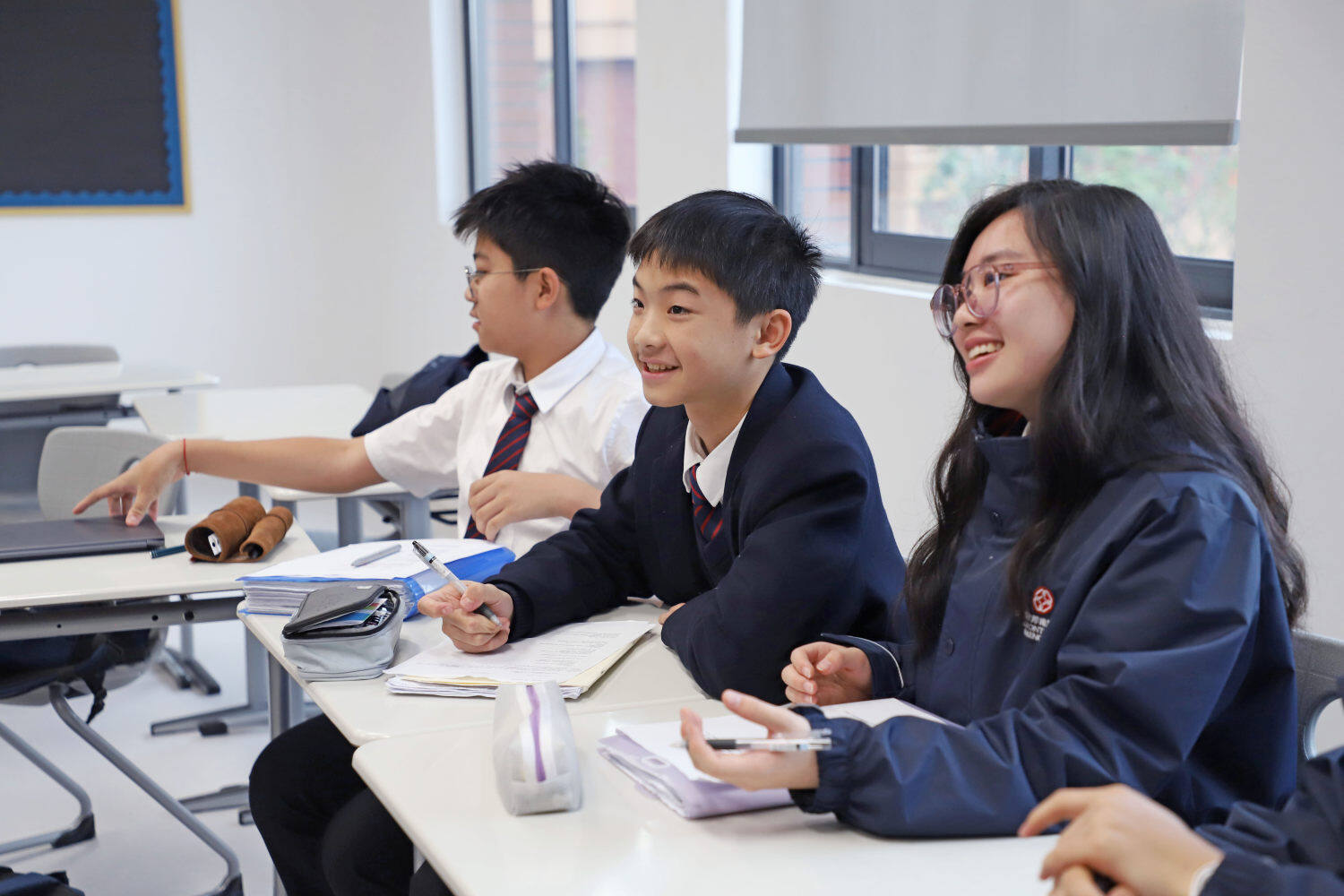 Why do we insist on co-teaching of Chinese and Expat teachers?
I believe our parents are impressed by the teaching staff at Dipont School. We firmly insist on the co-teaching of Chinese and Expat teachers, not only in the past when expat teachers were scarce, but also today when the pandemic creates challenges. Dipont has a highly professional recruiting team to ensure the supply of high quality expat teachers.
Meanwhile, Dipont has been carrying out bilingual teacher recruitment and training. After so many years since international education started in China, we still don't have many good local bilingual teachers, and most of whom are graduates returned from overseas.
In 2019, Dipont Education Group signed a three-way cooperation memorandum with East China Normal University Education Group and Cambridge Assessment International Education, UK. The three parties joined hands to initiate the standard-setting of  bilingual teachers and school management with its root in China but in line with the world, aiming to lead the internationalized development of China's education.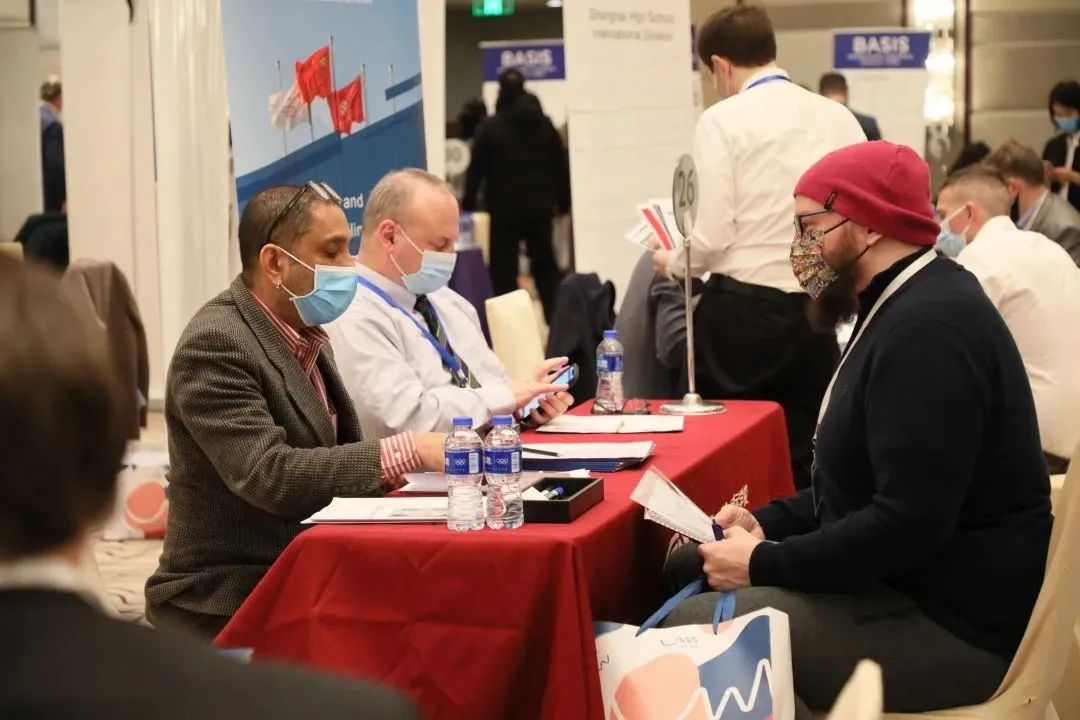 In 2021, Dipont signed a cooperation memorandum with the Digital Education Futures Initiative (DEFI) of Hughes Hall of Cambridge University. Dipont will be Cambridge DEFI's sole education partner in China, to establish and promote Cambridge DEFI Base, and develop teachers for the future.
Who is the better teacher, Chinese or expat? There are many comparisons and discussions, but at Dipont, we don't make judgement. Principal Shen Maode has a very well-put remark: good international education should put aside the debate on eastern or western teachers and focus on developing the schools.
We're a school aiming to educate innovative talents for the future, and the primary requirement for future talents is cross-cultural communication. I totally agree with this view. China is now the second largest economy in the world, therefore leadership and cross-cultural communication become crucial for Chinese young people to play a role in this world. That requires students to be educated in a multi-cultural atmosphere, which cannot live without a teaching staff from diverse  backgrounds.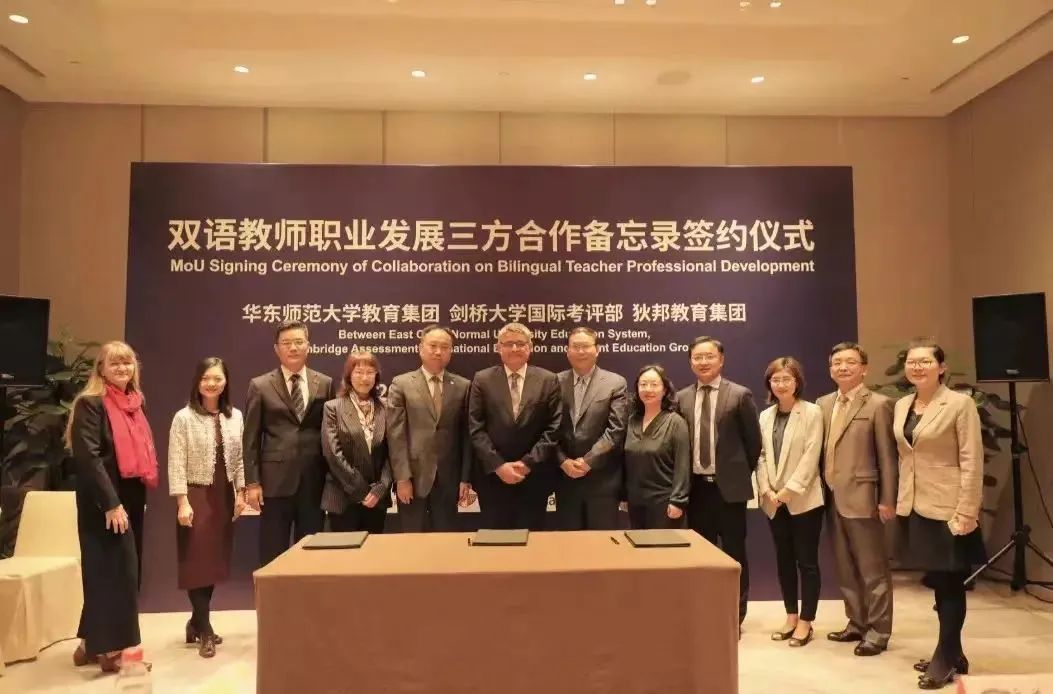 Due to the article's limit in length, we have to cut down many contents from the interview and give you a very brief picture of the 30 years' development of Dipont. But this fits well with Dipont's style: no complexities or show-offs, but focusing on one goal and strive for the best, so that the international education in its true meaning could benefit more children, and educate more "whole persons".